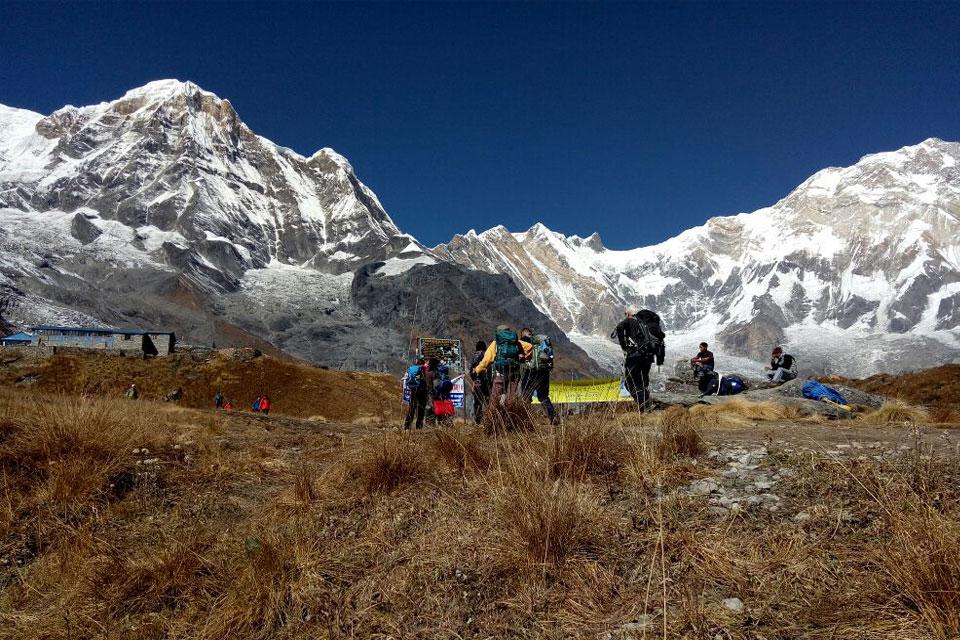 Treks for Less than 1 Week: It is very obvious to include Hiking packages of about 2-6 days under the "Treks for Less than 1-week". The hiking places near Kathmandu or Pokhara are comparatively easier and safer. The altitude attained in these treks is below 3000m sea level. The guides and porters will always accompany you. Food and accommodation are arranged in tea houses or guesthouses.
Anyone of any age group; kids, adults, elderly can have fun. No experience is must here. But the trekker must be able to walk 4-5 hours per day without exhaustion.
Nagarkot, Dhulikhel, Langtang, Annapurna, Everest are usually selected for treks for Less than 1-week.