Kathmandu Pokhara Tour
Places you will see
Kathmandu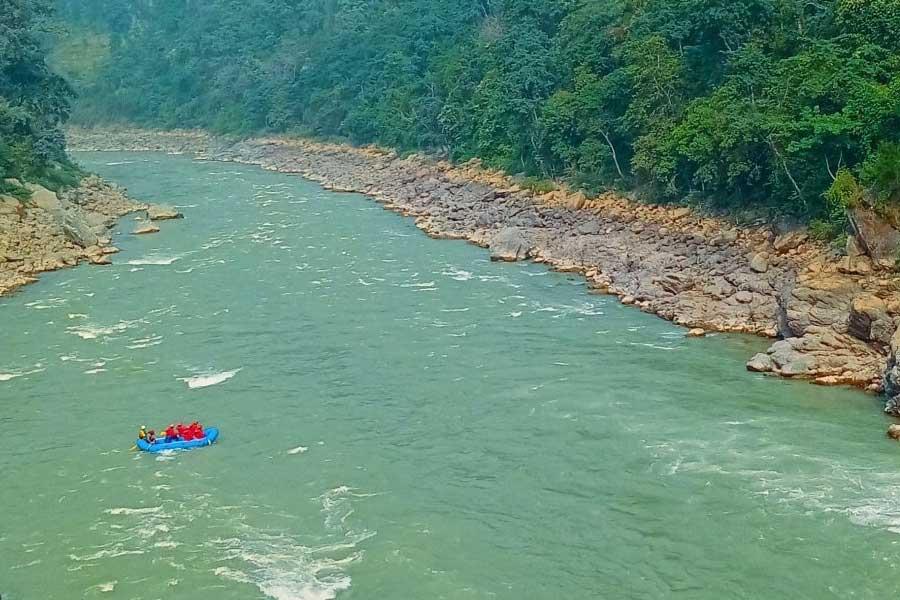 Trishuli River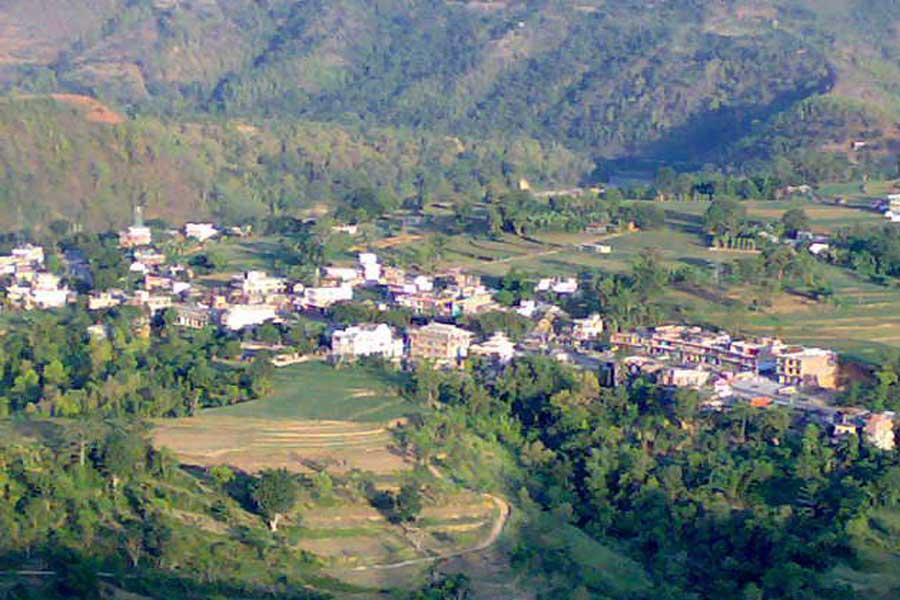 Malekhu Bazar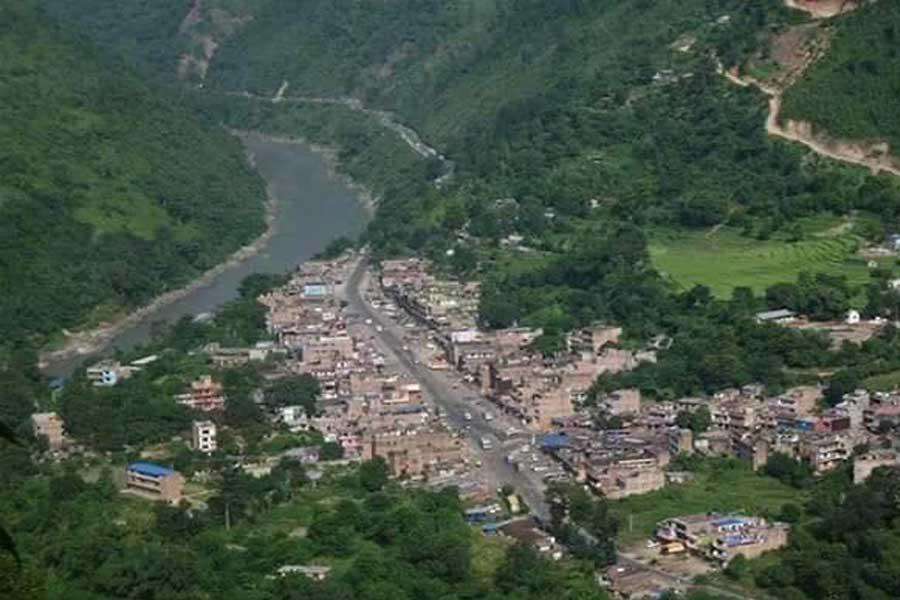 Mugling Bazar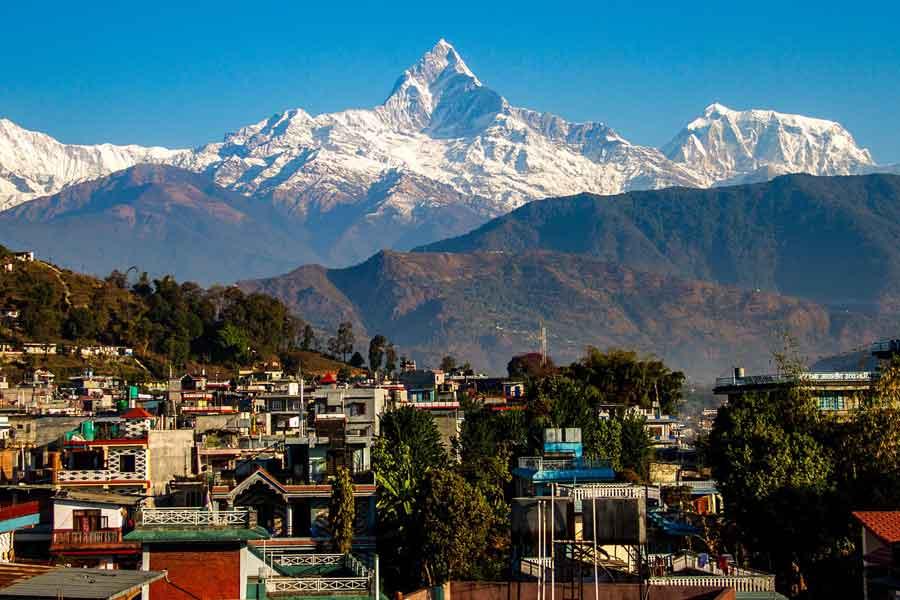 Pokhara
Trip Overview
6Nights-7days Kathmandu Pokhara Tour Package
Step on Himalaya offers you a short tour of the Kathmandu Pokhara valleys which are primarily famous as the center for tourists. 6 nights / 7 days Kathmandu Pokhara Tour package is guided by the representative of Step on Himalaya who will accompany you in every step and assist you if there is any hindrance. These cities are situated in the lap of the Himalayan ranges. The blend of nature and culture here is an amazing combo giving pleasure to travelers.
Kathmandu, the capital city, is blessed with the arts and architecture. The kings during the medieval period built temples and monuments of different unique styles. The UNESCO World Heritage Sites are the assets of Nepal. The extraordinary wooden crafts, beautifully engraved statues, and woods, the uniquely built temples and monasteries, and the palaces are the major highlights of Kathmandu. Famous marketplaces like Ason, Thamel, New-road, etc. are full of crowds doing the shopping and roaming around. Swayambhunath and, Boudhanath stupa, Pashupatinath temple, etc. are the religious places here. Kathmandu is always full of travelers. You can enjoy strolling around on foot in the evening time if you like. You can try the local fast foods served at the stalls but hygiene should be taken care of.
Pokhara is another central hub for tourists. This is the gateway for trekking to the Annapurna region. Many trekkers will enjoy the wonderful city of lakes not only for boating but also for short hiking. The cultures and traditions in this Pokhara valley are unique and untouched by modernization. The lifestyle of the local people living in the mountains is still traditional with simplicity. The lakes, rivers, gorges, and waterfalls of the valley are magnetic. Paragliding, rafting, canoeing, etc. are some fun and adventurous activities that can be done in Pokhara. Sunrise and Sunset views from Poon Hill, Sarangkot, etc. are mesmerizing. Walking or cycling by the lakeside gives a relaxing feeling. The peaceful and sublime ambiance of Pokhara Valley in itself is rewarding.
Hence, Step on Himalaya offers you this short tour Kathmandu Pokhara package for 6 nights and 7 days tour including sightseeing and adventurous activities. Since, you will not be walking strenuously so it is one of the best packages for the family, children, or elderly. This tour will be an unforgettable moment and these organized short tours will give you the opportunity to explore the natural beauty of these places with comfort and safety.
Kathmandu Pokhara Tour Highlights
Explore the rich cultural and architectural heritage of Kathmandu, including UNESCO World Heritage Sites like Swayambhunath, Boudhanath, and Pashupatinath.
Enjoy the serene ambiance of Pokhara, a picturesque city nestled in the Himalayas and the gateway to the Annapurna region for trekkers.
Visit stunning lakes like Phewa Lake and Begnas Lake, offering the perfect backdrop for adventure activities like boating, kayaking, and canoeing.
Witness breathtaking sunrise and sunset views over the Himalayan range from viewpoints like Poon Hill and Sarangkot.
Experience the unique cultures and traditions of Nepal, especially those of the local people living in the mountains.
Indulge in adventure activities like paragliding, rafting, and canoeing for an adrenaline rush.
The tour is comfortable and safe, making it ideal for families, children, and elderly people.
Kathmandu Pokhara Tour Short Itinerary
Day 01: Arrival at Tribhuwan International Airport
Day 02: Sightseeing Guided Tour of Kathmandu
Day 03: An early morning drive to Pokhara
Day 04: Sightseeing Guided Tour of Pokhara
Day 05: An Early morning drive from Pokhara to Kathmandu
Day 06: Sightseeing Guided tour to Bhaktapur and Patan
Day 07: Final Departure
Kathmandu Pokhara Tour Cost
Detail Itinerary
Day 01 : Arrival at Tribhuwan International airport

The very first day in Nepal. You will be welcomed by the representative of Step On Himalaya at the arrival gate and then taken to the hotel. After being fresh, you will be greeted with the welcome dinner and then a briefing about the program will be done. Overnight stay at the hotel
Accommodation:
Hotel
Meal:
n/a
Day 02 : Sightseeing Guided Tour of Kathmandu

Today you will go for the Sightseeing tour for a whole day guided by the trained, experienced, English speaking Guide. After having breakfast, you will be taken in a private vehicle to the different places of the Kathmandu valley which are enlisted under the UNESCO World Heritage Sites. The main places are Kathmandu Durbar Square, Pashupatinath Temple, Swayambhunath Stupa, Boudhanath Stupa, etc. Kathmandu is the capital city where you can find the natural as well as cultural diversities. The amazing fine arts and bold architectures are superb and extraordinary. You will surely have fun at every moment in Kathmandu. After the tour, the guide will take back you to the hotel. Rest for the day. Overnight stay.
Accommodation:
Hotel
Meal:
Breakfast
Day 03 : An early morning drive to Pokhara

A wake-up call followed by early morning breakfast. You will then be transferred to the tourist bus to Pokhara. It will take about 6 – 7 hours to arrive at Pokhara from Kathmandu. You will see the amazing scenes of the Himalayas, the greeneries, the rivers, the waterfalls, etc on the way to Pokhara. Upon arrival at Pokhara, you will be then taken to the hotel for checking in. Overnight stay.
Accommodation:
Hotel
Meal:
Breakfast
Day 04 : Sightseeing Guided Tour of Pokhara

Pokhara is a wonderful tourist hub full of nature. This is heaven on the Earth where you can have fun and adventure. The walk by the lakeside in the evening is very pleasant. The views of the Himalayan ranges, the shadow of Mt. Machapuchhre on the Phewa Lake, the Barahi Mandir at the center of the Phewa Lake, the famous Bat Cave, the Davis fall, etc. are the highlights of Pokhara city. The Seti river flowing deep and under the land is simply mysterious. Overnight stay.
Accommodation:
Hotel
Meal:
Breakfast
Day 05 : An Early morning drive from Pokhara to Kathmandu

The wake-up call is given to raise you from the sound sleep at the hotel. After eating breakfast at the hotel, you can go shopping for some souvenirs or gifts until you get into the tourist bus. After about 6 – 7hours, you will arrive at Kathmandu and then the representative of Step On Himalaya will accompany you to the hotel. Overnight stay.
Accommodation:
Hotel
Meal:
Breakfast
Day 06 : Sightseeing Guided tour to Bhaktapur and Patan

This day you will be taken to the two kingdoms of Medieval Period i.e. Patan and Bhaktapur. These places are famous for their historical significance. Patan Durbar Square and Bhaktapur Durbar Square are those places where the kings used to hold the hearings and many festivals were being held there. The one and only Late King Prithivi Narayan Shah unified the kingdoms into one primitive Nepal. The war has given many bullet holes over the walls of these palaces. There are many antique monuments, statues, handicrafts and artwork in stones and woods. After your tour, you will be taken back to the hotel. Overnight stay.
Accommodation:
Hotel
Meal:
Breakfast
Day 07 : Final Departure

The representative of Step On Himalaya will take care of the private transportation from the hotel to the airport for the scheduled flight. After breakfast, you will be taken to the Tribhuwan International Airport. Hope to serve you again in the future. Bon Voyage!!!
Meal:
Breakfast
---
Is the proposed itinerary suitable for you?
If you are looking for a custom itinerary, please feel free to reach out to our team of professionals at any time.
Cost Details
What is included?
Airport pick up and drops in a private vehicle
2-way drive to Pokhara-Kathmandu in a tourist bus
Hotel accommodation in Kathmandu and Pokhara
Applicable entrance fees to the monuments and Durbar Square
All the local and government taxes
Daily Breakfast during the tour
A tourist guide who is Government Licensed, Experienced, English-speaking
What is not included?
Nepal entry visa fee with 2 passport size photos
Medical and Travel Insurance
International air tickets with departure tax
Lunch and Dinner during the tour
Trip Info
At Step on Himalaya, we offer a wide range of tour packages in Nepal to suit the needs and preferences of our clients. Whether you're looking for a day tour or a longer two-week adventure, we've got you covered. Our most popular packages include the Highlights of Nepal 8 days tour, Kathmandu-Chitwan-Pokhara-Kathmandu 7days Tour, Kathmandu-Nagarkot-Kathmandu 4days Tour, Kathmandu-Bandipur-Pokhara-Kathmandu 7days Tour, Kathmandu-Nagarkot-Pokhara-Kathmandu 6days tour and we have so many Day tours in Nepal. For those seeking a more luxurious experience, we also offer packages such as Everest Base Camp Helicopter Tour.
If you're interested in exploring the Himalayas, but don't want to embark on a challenging trek, we have a variety of shorter treks suitable for beginners. These include the Short Everest Trek 7days, Khopra Danda Trek 8 days, Tamang Heritage Trek 8 days, Ghorepani Poon Hill Sunrise Trek 10 days, Mardi Himal Trek 11 days, and Pikey Peak Trek 9 days. No matter what your travel preferences are, we have a tour or trek that will provide you with a unique and unforgettable experience in Nepal.
Review
The strange feeling of being in strange land among strange people was really strange. But after meeting the team of Step On Himalaya, me and our group felt so comfortable that we forget we were in a foreign land. I would like to focus on Kathmandu Pokhara Tour organized by Step On Himalaya. We were taken in a very comfy micro-bus to our hotel at Kathmandu and then the further program was delivered. The next, we explored some places in Kathmandu. Hari was our local companion. His knowledge was amazing and the way he treats his guests was really salutable. We were then headed to Pokhara following day in a tourist coach and Hari still accompanied us. He later on revealed that he is the boss of SOH. He is very down to earth person as well as his team-mates. Everyone was very friendly. The Pokhara Tour went really well and relaxing. We even didn't realize that the trip came to end already. I personally and our whole group really appreciate the work of SOH and Hari. Highly recommended!
---
An exclusive tour package
Totally unaware of the location and situation in Nepal, all you got is information from the news and social media. The first tour in Nepal was so amazingly done with help of Hari from Step on Himalaya. He accompanied us, guided us, and make sure of our comfort. The Kathmandu-Pokhara tour was such a marvelous experience. You really need to try out and experience yourself the local foods, the visits to different temples, gumbas. Totally worth it with Step on Himalaya. Highly recommended for any adventure in Nepal. We will be surely doing another visit with Step on Himalaya probably Everest Trek. Just grab your backpack and mindset just to travel and explore. Rest will be completely well organized and served to you. Have a great time in Nepal...
---
One happy step to Nepal
I traveled from Maldives to Nepal and did 7 days tour to Kathmandu Pokhara which was an amazing experience. We went all around the main places in Kathmandu. Swayambhunath stupa at the hilltop was great to have a beautiful panoramic view of Kathmandu Valley and nearby villages. Pokhara tour was another cherry on top after Kathmandu sightseeing. The greeneries were soothing and the views of snowy peaks are mesmerizing. You feel every moment in peace. Thanks to Step on Himalaya for organizing such a wonderful tour. Very glad and looking forward to coming back and joining you for another exploration too. And a very huge thanks to Prakash who accompanied us, making our tour very comfy and easygoing. Highly recommended to join with Step on Himalaya.. See you soon Nepal...
---