Everest Base Camp Budget Trek
Places you will see
Kathmandu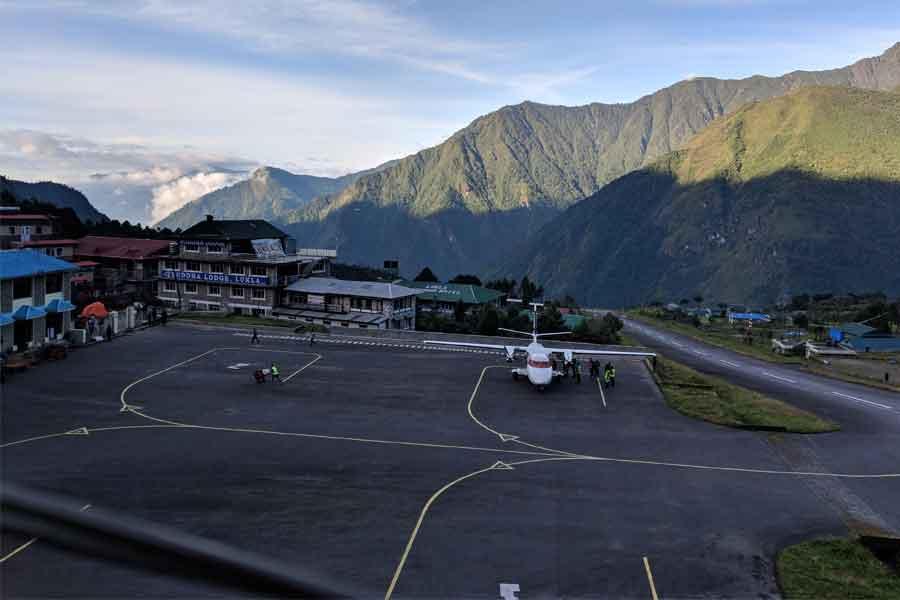 Lukla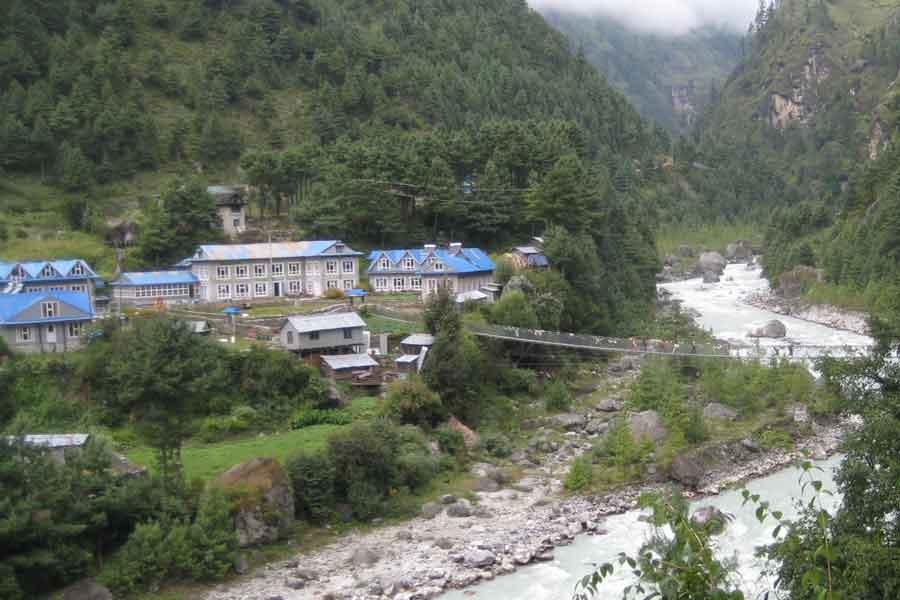 Phakding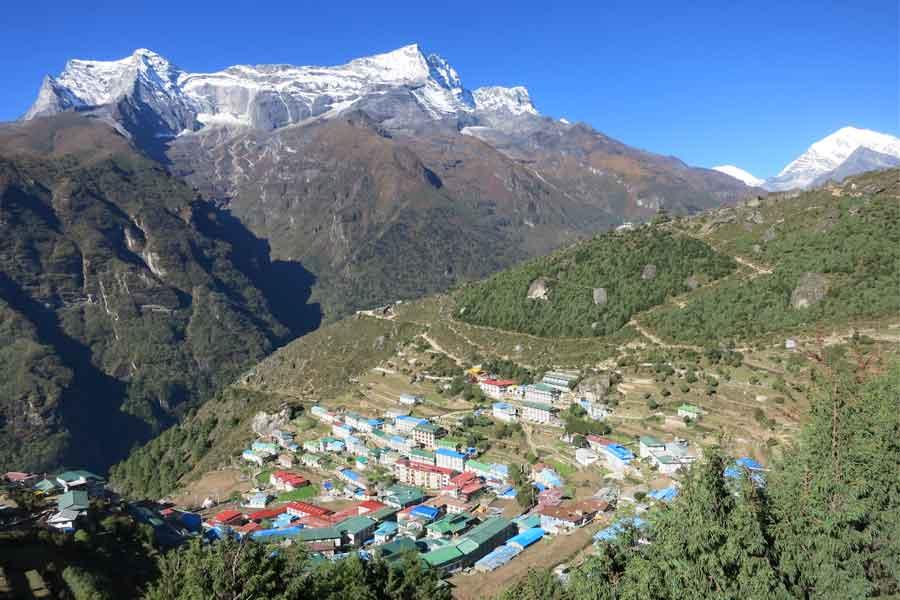 Namche Bazar
Thyangboche Monastery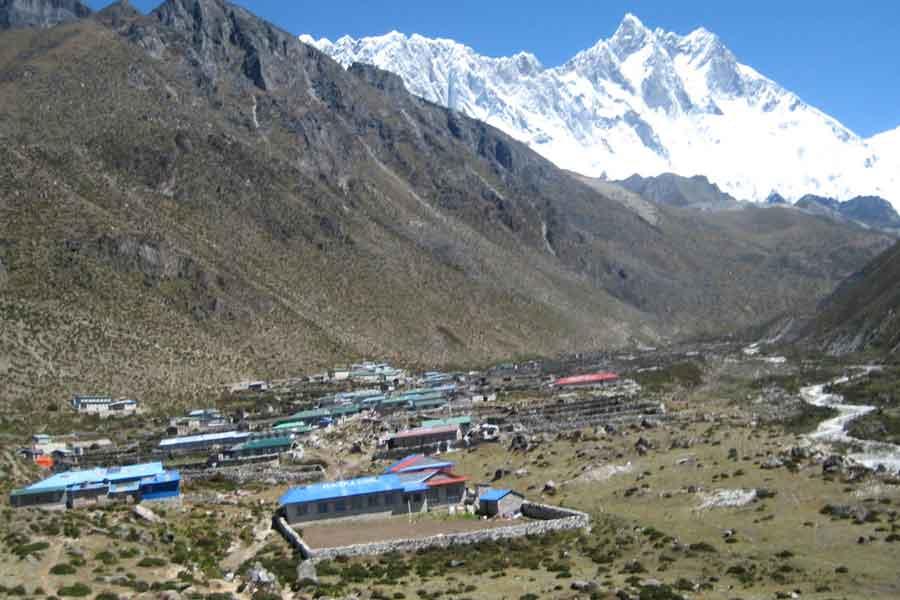 Dingboche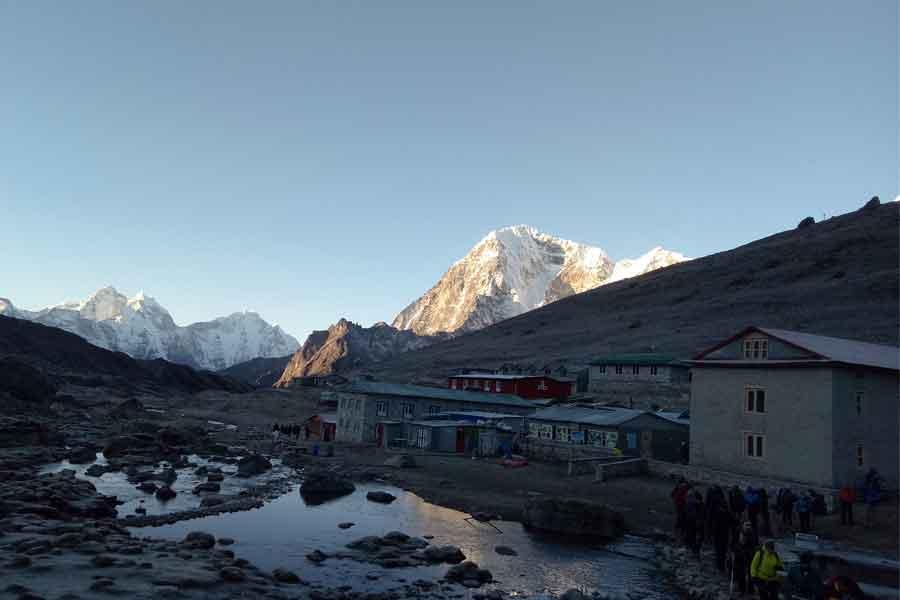 Lobuche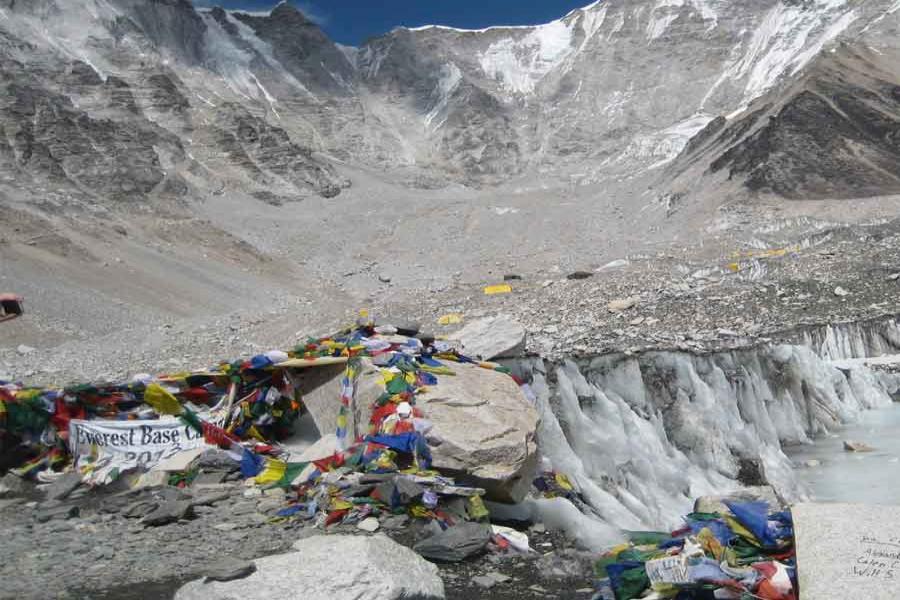 Everest Base Camp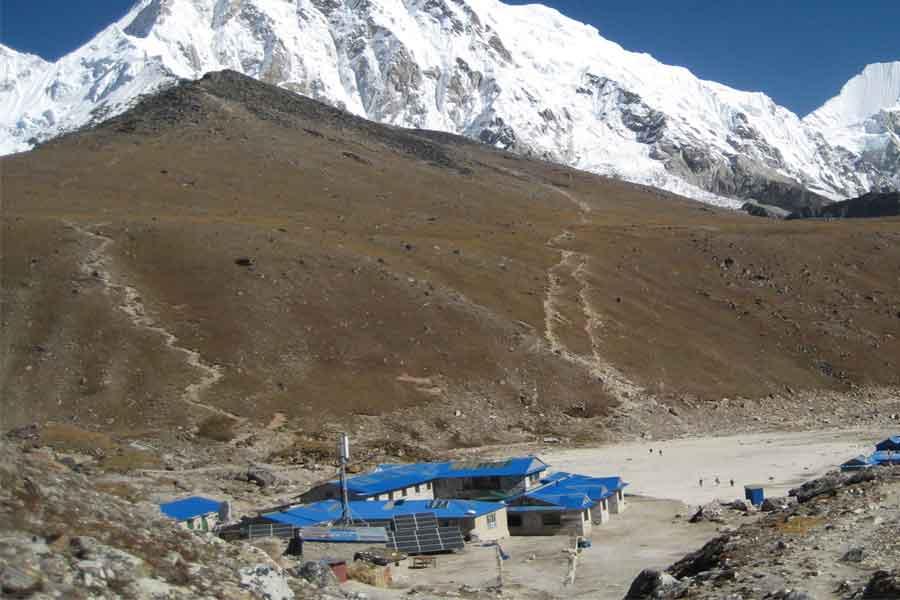 Gorakshep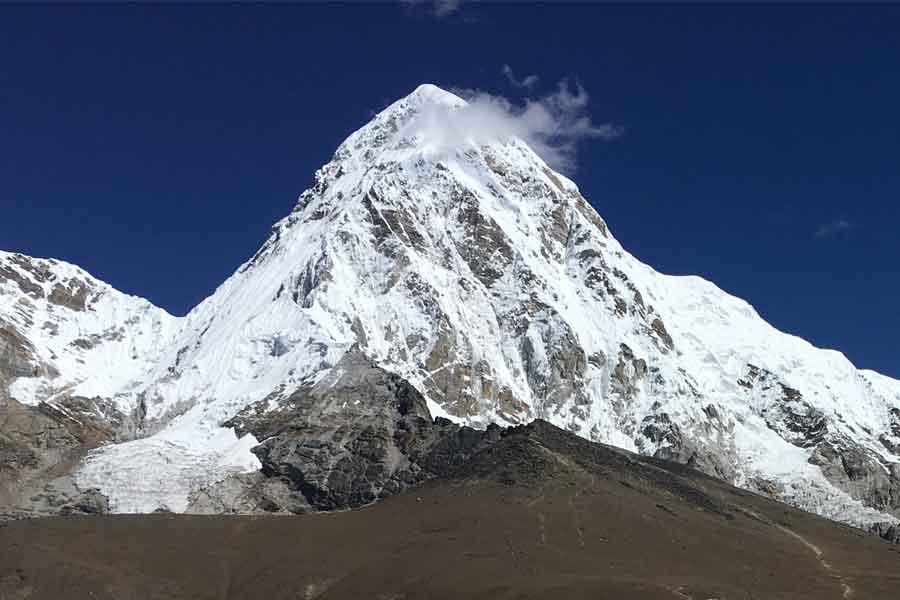 Kala Patthar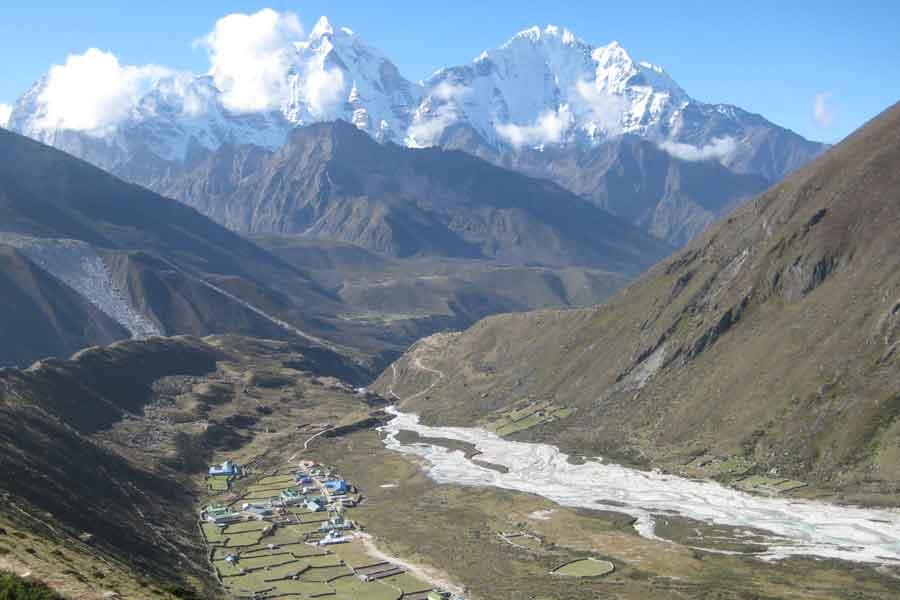 Pheriche
Trip Overview
Mount Everest Base Camp Trek is always a dream destination for any travelers or trekkers visiting Nepal. It is a dream come true trekking if one is able to achieve the victory of reaching the summit. Nevertheless, Everest Base Camp has been the evergreen tourist spot to enjoy the wonderful panoramic sceneries of Himalayan ranges including Mt. Everest, Mt. Ama Dablam, Mt. Pumori, Mt. Lhotse, Mt. Kusum Kanguru, Mt. Thamserku, Mt. Kangtega, etc. The cool breeze from the soaring Himalayas gives a satisfying pleasure of standing beneath. Everest Base Camp Trek is always a welcoming heart-throbbing destination for everyone. But sometimes due to budget or financial constraints, the dream remains a dream forever. So Step on Himalaya has tailored a budget trip for those who want to fulfill the dream of exploring the Everest region and reach Everest Base Camp.
Trip Highlights of Everest Budget Trek
Trek to dream destination: Mount Everest Base Camp
The scenic views of Himalayas from the famous vantage point, Kala Patthar
Trekking through the beautiful villages like Namche Bazaar, Khumjung valley, Khunde village, and Dingboche valley
Stopover at Tengboche monastery, the biggest and the oldest monastery of Khumbu region
Mount Everest Base Camp Budget Trek
Budget Everest Base camp Trek has now been booming due to its affordability. It has made so many travelers and trekkers achieve their fantasy of standing in front of the world's highest mountain, Mt. Everest. 12-days Mount Everest Base Camp Budget Trek is a guided trek that allows exploring the beauty of the Everest region to a maximum extent but still, it is never enough to enjoy the immensity of the Everest region. The route is almost the same as other trekking routes to Everest. Starting from flight to Lukla from Kathmandu followed by trekking to Phakding then to Namche Bazaar to Everest Base Camp and return in the same route to Kathmandu. Namche Bazaar is the business or trade center of the Everest region for the locals as well as trekkers as almost all the things are available. Trekking gears, equipment, varieties of souvenirs, etc. are available here in different shops. There are museums where the trekking memories are preserved.
Budget Trekking to Everest Base Camp
Everest Base Camp Trek offers you to enjoy the natural and cultural diversities of the Everest region. The dainty villages like Debuche, Dingboche, Lobuche, Gorakshep, etc. are beautiful with a peaceful surrounding. The traditionally built small houses are simply beautiful. The local Sherpa people with other caste people are very friendly to everyone. Their incredible hospitality always appeals to the trekkers to visit again and comfort their stay. The varieties of food items available in different restaurants and hotels here in Namche Bazaar are awesome but as you go higher, the menu size decreases. It is always recommended to take a vegetarian diet as much as possible. Hydration is another important tip for the trekkers to avoid any kind of illness during the trekking. When you go up and up, the views of snow-covered peaks like Mt. Ama Dablam, Mt. Kangtega, Mt. Lhotse, Mt. Nuptse, Mt. Thamserku, Mt. Kusum Kanguru, Mt. Pumori, Mt. Makalu including Mt. Everest become more magnificent.
Grab this Mount Everest Base Camp Trek with Step on Himalaya and let us give the chance to serve you the best services. We will make sure you spend quality time during your stay in Nepal.
More about Everest Base Camp Trekking
Mount Everest Trekking in October
Everest Base Camp Trek Route on Google Maps
FAQs About Everest Base Camp Trek You Need to Know
Budget Trekking To Everest Base Camp
Trekking to the top of the world, Mt.Everest
Detail Itinerary
Day 1: Flight from Kathmandu to Lukla then trek to Phakding

The representative from Step on Himalaya will come to escort you to the Domestic Airport for the flight to Lukla. It is an exciting, short flight for about 30 minutes to Lukla from Kathmandu. After arriving at Lukla, you will trek towards the Phakding village following Dudhkoshi River Valley and passing through the Chheplung and Chaurikharka villages. On the way, you will be treated with the amazing sceneries of snowy Himalayan peaks.
Accommodation:
Tea House/Guest House
Meal:
Breakfast, Lunch and Dinner
Day 2: Phakding to Namche Bazaar

After having breakfast, you will walk steep up from Phakding towards Namche Bazaar. Following the trail of Dudhkoshi River, you will pass through few suspension bridges and forests of firs and pines. You will also pass through Monjo and Jorsalle settlements before reaching Namche Bazaar. It is the gateway of Everest region situated at 3,440m. It is also a business center for local people and tourists. There are some souvenir shops and a museum where trekking equipment and gears are displayed.
Accommodation:
Tea House/Guest House
Meal:
Breakfast, Lunch and Dinner
Day 3: Namche Bazaar (Acclimatization Day)

Rest day at Namche Bazaar allows you to adjust yourself for the altitude changes. Acclimatization is very much necessary not only for further trekking but also to maintain your health status according to the changes in the climate, temperature, surroundings as you go higher. You may hike to nearby areas or villages to utilize the time or just take rest at the hotel or wander around Namche Bazaar. Many trekkers choose to hike up to Everest View Hotel to enjoy the breath-taking views of Mt. Everest and other adjoining peaks.
Accommodation:
Tea House/Guest House
Meal:
Breakfast, Lunch and Dinner
Day 4: Hike to Tengboche Monastery and then to Debuche

Tengboche Monastery is the oldest monastery of Everest region where many trekkers pay a visit not only to admire its architectural beauty but also for attaining some peaceful and spiritual feelings. To reach the Tengboche Monastery, you have to start your walk passing through Kyanjuma then Phunki Tenga and after crossing Dudh Koshi river, you arrive at the monastery. Continuing the walk, you will arrive at Debuche or head back to Namche depending upon your choice but Debuche is preferred.
Accommodation:
Tea House/Guest House
Meal:
Breakfast, Lunch and Dinner
Day 5: Debuche to Dingboche

Today's destination is Dingboche. The walk starts from Debuche after having breakfast with a swift ascent to Pangboche. You will be than seeing the amazing views of Mt. Everest, Mt. Nuptse, and Mt. Ama Dablam on the way. Tea break at Pangboche followed by stop-by at Somare for the Lunch break. After taking lunch, you will trek through the Imja Valley and then arrive at Dingboche as soon as you cross the Lobuche stream.
Accommodation:
Tea House/Guest House
Meal:
Breakfast, Lunch and Dinner
Day 6: Dingboche (Acclimatization Day)

Dingboche is situated at 4410m. Some trekkers experience altitude sickness symptoms. So, it is always recommendable to take a pause here for Acclimatization. Dingboche is a beautiful settlement of Sherpas where you can see traditional houses with farmlands and pastures bordered by stone walls. Hike to Nangkartshang Peak or Chhukung valley is optional.
Accommodation:
Tea House/Guest House
Meal:
Breakfast, Lunch and Dinner
Day 7: Dingboche to Lobuche

Trek starts from Dingboche heading towards Lobuche today. After taking early morning breakfast, you start walking vertical uphill followed by a steady climb to Dughla village – stop-by for Lunch. There are no other places for lunch in between Dughla and Lobuche, so it will be an early morning lunch. On the way, there is a memorial of Scott Fischer and Babu Chiri Sherpa, well-known mountaineers. After walking for some time, you will enter the region of Khumbu glacier. Further walking will lead to Lobuche.
Accommodation:
Tea House/Guest House
Meal:
Breakfast, Lunch and Dinner
Day 8: Lobuche to Gorakshep to Everest Base Camp to Gorakshep

Starting from Lobuche, you will head towards the Gorakshep passing through the Khumbu glacier. Then resting at Gorakshep for some time and leaving your belongings here, you will hike up to the Everest Base Camp. The trail is rocky. There are pastures, moraines, glacier and small rivulets on the way that are enchanting. After arriving at Everest Base Camp, you can wander around and grab some beautiful memories of being here. Feel the awesomeness of the Everest Base Camp. By late afternoon, you will return to Gorakshep for the overnight stay.
If you will have energy and time with weather permitting, you can further hike to Kala Patthar to admire the lovely sunset. But it would be a very tiresome and exhausting hike.
Accommodation:
Tea House/Guest House
Meal:
Breakfast, Lunch and Dinner
Day 9: Kala Patthar to Pangboche

If you had not made to Kala Patthar the earlier day, you can plan to hike up to Kala Patthar today. Kala Patthar is famous for the best spot from where the Himalayan ranges can be clearly and closely visible. The panoramic view from here is mind-blowing. Spending some time at Kala Patthar, you will head back to Gorakshep and then start walking towards Pangboche after taking breakfast. Arrival at Pangboche will welcome you with the memorable sunset view of Mt. Ama Dablam.
Accommodation:
Tea House/Guest House
Meal:
Breakfast, Lunch and Dinner
Day 10: Pangboche to Namche Bazaar

Today you will return to Namche Bazaar from Pangboche. You will descend until you cross Dudh Koshi river and then a steep ascent to Kyanjuma. Hereafter, the path is flat or descending until you arrive Namche Bazaar.
Accommodation:
Tea House/Guest House
Meal:
Breakfast, Lunch and Dinner
Day 11: Namche Bazaar to Lukla

Today, you will return to Lukla from Namche Bazaar. It is the last day of the trekking. you will trace back the same trail along the Dudh Koshi river until you arriving at Phakding for lunch and then after taking lunch, you will walk towards Lukla.
Accommodation:
Tea House/Guest House
Meal:
Breakfast, Lunch and Dinner
Day 12: Flight from Lukla to Kathmandu

Return to Kathmandu from Lukla via an early morning flight after taking breakfast. The guide (representative of Step on Himalaya) will transfer you to the hotel after arriving at the Domestic Airport in Kathmandu. Farewell dinner in the evening with the sharing of experiences, memories, and feedbacks for our services.
Accommodation:
N/A
Meal:
Breakfast and Dinner
Cost Details
What is included?
Transportation for drop-off and pick-up services to the domestic airport
Domestic air tickets from Kathmandu-Lukla-Kathmandu
Three meals (breakfast, lunch, and dinner) during the trek
Accommodation (twin-sharing basis) during the trek
Permits of Sagarmatha National Park
Trekkers Information Management System (TIMS) registration card
An English-speaking, well-trained trekking guide with a government license
Salary, accommodation, meals, insurance of the trekking guide
First aid kit with all the basic necessary medicines
All local and government taxes
What is not included?
International air tickets and Nepal Entry Visa Fee (USD 30 for 15 days and USD 50 for 30 days)
Add-On: Porter (Arrangement can be done upon request with an additional cost)
Emergency Evacuation or Rescue Service charges
Personal expenses like beverages, hot showers, charging electronic devices, etc.
Personal gears and equipment for trekking
Any items that are not mentioned in the "Cost Includes" section
FAQ
Everest Base Camp Trek is categorized as Moderate, Adventurous, and Challenging/Strenuous.
There are different types of packages for Everest Base Camp Trekking. Depending upon the trekking you choose, the duration varies from 12 days to 22 days.
It totally depends upon your fitness level. If you are able to walk 5 to 6 hours daily, you can attempt the Everest Base Camp trekking. The duration of the trekking also matters.
The temperature varies as per the season of the year. It also depends upon the alterations in the elevations. It is from 5° C to 20° C normally in the morning during the months of April to September. While from the month of October to March, the temperature might fall below a minimum of - 10° C to a maximum of 15° C during the day time. It is usually cold in the night time.
The higher you go, the more change in the climate. There are abrupt changes in the weather at the Base Camp on Everest.
The best season to trek to Everest Base Camp is Spring during the months of March to May. The post-monsoon fall (September to November) is also considered to be the better season while Winter(December, January, February) is colder and rain might halt the trek during Summer or Monsoon (June to August) season.
The shortest and most convenient route is via Lukla. But there are various routes to reach Everest Base Camp. The route via Jiri is the oldest one. Another route is from Arun valley in Eastern Nepal, from the Makalu area passing through 2 high passes, from Rolwaling crossing the Tashi Labtsa high pass, etc.
No, there isn't any age bar or limit for trekking to Everest Base Camp. But it is always essential that the trekker be in good shape of fitness and possess an optimistic attitude.
A trekker has to walk a minimum of 5 to 8 hours daily.
As a Himalayan trekking adventure, you will trek through mountainous landscape. Walking up and down the hill during the trek is quite common characteristic of trekking in Nepal.
Yes, definitely. Elevation change is an important part of the trek. As there is a lot of walking up and down the hill, there is an elevation change every day. However, the range of change differs from day to day. It is mostly an uphill trek up to the destination and downhill on the way back. However, the trail winds up and down the mountains throughout the trek regardless of the elevation difference for the day.
Nepal offers trekking adventures throughout the year. However, the autumn and springs seasons are the best seasons to go trekking in Nepal. The months of September-November and March to May offer the best weather and atmosphere for trekking. Althgouh high altitude trekking is quite difficult and impossible in winter season, low altitude trekking can be done throughout the year.
Although age is not a bar to go on a trekking adventure in Nepal, you certainly need to consider a few factors before going on a trek. The basic requirement for trekking in Nepal is good fitness level regardless of your age. Since the activity involves a lot of walking up and down the mountains, you need to be fit enough to indulge in the activity for multiple days.
We highly recommend taking a guide with you when you go on the trekking adventure. Even if the trail is well-trodden and has many trekkers trekking, you need to have a guide for many reasons. First of all, a guide is not only the person to show you the trail. A trekking guide has a huge responsibilty of completing the adventure ensuring the safety of trekkers in the strange mountains. Moreover, the guide will also make your trip more than an adventure. It becomes a lifetime experience.
The mountains now have basic teahouse and lodge accommodations for trekkers. You can spend overnight in the warmth of guesthouses called teahouses during the trek unlike tented camps in the past.
The most common food during the trek is Dal Bhat. However, you can choose other food items from the menu. The food items differ from region to region.
You need to prepare your stuff wisely for the trek. The backpack you get ready for the trek should have all essentials and avoid any unnecessary stuff in there. Check this equipment list for a better understanding of what to pack for the trek.
As a high altitude trekking adventure, the trek always has a risk of getting altitude sickness. While it is not predictable who, where, and how they will get it, we all need to be well-aware and prepared for the unwanted. As we gain altitude during the trek, we should be more careful on our pace of walk, food, water, rest, and recovery. Being careful and taking it easy in the mountains can reduce the chance of getting altitude sickness.
Yes, permits are necessary for the trek. Since, you are going on our package, we take care of everything. You do not need to worry about arranging the permit for yourself.
When you are on our trek package, we provide porters to carry your backpack in the mountains. A porter carries the backpacks of two trekkers.You suggest you to keep your backpack around 10 kg.
Yes, you will need some cash in the mountain. Although your major meals are included in our package, you may need money for drinks, shower, souvenir shopping, wifi, device charging, and tips to guide and porters at the end of the trip.
We will brief you on how much to take on the first day of the trip when we meet in Kathmandu.
We focus on small group adventures to ensure that every one is well-taken care of and they enjoy the trek. We keep our group to the maximum limit of 16 people.
In that unfortunate case, we will make sure that you are well taken care of. If you cannot continue your journey further towards the destination and want to rest or return back, we will arrange a porter to be with you and take care of you while rest of the group members continue the trek.
Review